Kenny Powers New York T-Shirt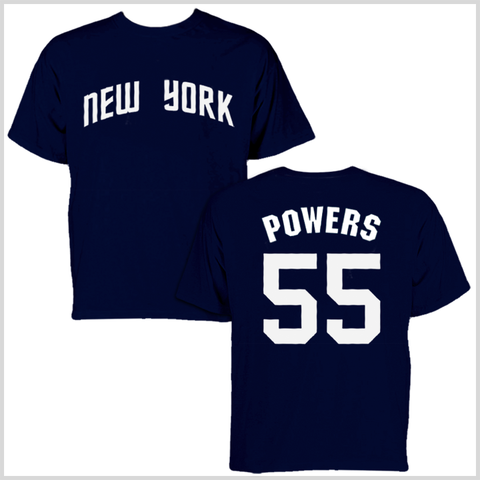 Clearance item! "Get Me paid b*tch!" After his post-season call up and storybook Series title a stellar rookie season continued the rise of Powers mania. Kenny's arm like a canon and rabid fan following put him at the top of the free agent list and he cashed in big by inking a deal with New York.
Get your Kenny Powers New York jersey t-shirt just like in the show. Screen printed on heavyweight navy 100% cotton tee.
Almost gone!